Business Directory
Little Red School-Art & Music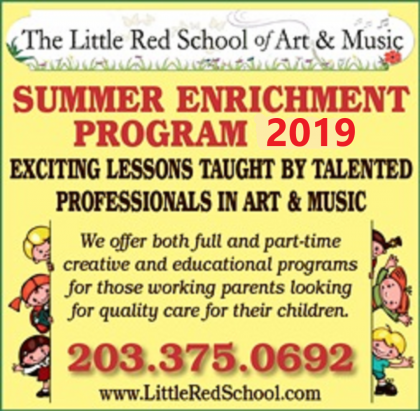 For over 25 years, The Little Red School and its teachers have dedicated their lives to spreading the joy of art and music to the Stratford community. Our talented staff encourages students to push themselves to their full potential while demonstrating the fun in self expression through the arts. Stop on by because once you're here, you're part of the Little Red family!
The Little Red School offers a variety of music and art lessons for every age and ability. Classes are offered privately or in small groups to ensure every student receives the one-on-one attention they deserve.
- Art Lessons -
Carolyn West, founder and head instructor, has made it her life's work to spread her passion for the arts with everyone she encounters. Her paintings have been commissioned by Hallmark Cards and the Danbury mint and she has been featured in galleries in Europe, Jamaica and the United States. Carolyn uses her talent and overwhelming positive energy to
engage and motivate her students to achieve their full potential.
Art Lessons are available for all ages in groups or privately by request. Group lessons are offered:
Monday - Friday, 4:00pm - 5:30pm or 5:30pm - 7:00pm
Saturday, 10:30am - 12:00pm or 12:30pm - 2:00pm
Need a fun night out with friends? Don't forget to call and ask about our ladies wine and paint nights!
- Music Lessons -
The Little Red School offers music lessons on virtually every instrument. Our teachers are highly skilled and handpicked to give each student the best education around!
Lessons available for:
Voice
Piano
Guitar
Drums
Bass
-Woodwinds-
Flute
Clarinet
Oboe
Recorder
Saxophone
-Strings-
Violin
Viola
Cello
Ukulele
Banjo
-Brass-
Trumpet
Trombone
French Horn
Private, one-on-one lessons are available in half hour or 1 hour increments weekly. Please call for availability and to learn more about the programs offered!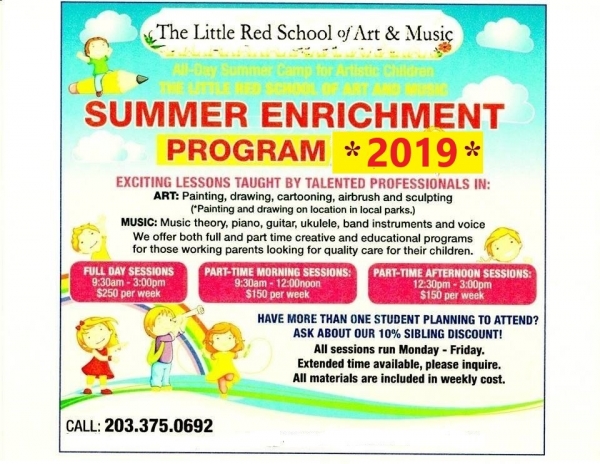 Categories:
Back-to-School, Childcare/Education/Nursery Schools, Educational & Enrichment Programs, Music/Drama, Summer Camps