Business Directory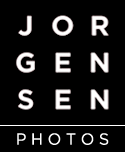 Jorgensen Center for the Performing Arts
2132 Hillside Road, Unit 3104, University of Connecticut
Storrs, CT 06269-3104
860.486.4226
Visit Website
Jorgensen Center for the Performing Arts
Opened in December of 1955, Jorgensen Center for the Performing Arts is the largest college-based presenting program in New England. Each season, Jorgensen events attract more than 70,000 students, faculty and staff from the University of Connecticut, as well as residents from Connecticut, Massachusetts and Rhode Island. Jorgensen presents 25-30 nationally and internationally acclaimed artists and ensembles annually, ranging from classical music to world music and dance, classical and contemporary dance, comedy, family programming and contemporary entertainment.

Dedicated to University of Connecticut president Albert N. Jorgensen, the Jorgensen Center for the Performing Arts continues to follow his vision of the University as the state's educational and cultural leader. Jorgensen's founding of the Auditorium represents the zenith of the University's enormous growth during his tenure. And under the guidance of dedicated directors Willard M. Sistare (1955-65), Michael Brotman (1965-72), Jack Cohan (1973-89), Edmund Seagrave (1989-90), Arppie Charkoudian (1990-96), and current director Rodney Rock, Jorgensen Center for the Performing Arts remains an active center and symbol of UConn's commitment to the arts in education, especially in this era of astounding expansion with UConn 2000 and 21st Century UConn.

Presentation, education and outreach are at the center of the Jorgensen mission. In addition to performances, visiting artists augment the formal educational process with Convocation and master classes for the Department of Music, informal Q & A's and panel discussions, and participation in First Year Experience classes taught by the Jorgensen director.

The Jorgensen Outreach for Youth (JOY!) program provides over 1,000 free tickets to select cultural events at Jorgensen to disadvantaged youth in Eastern Connecticut. The award-winning JOY! Conservatory Program provides twelve to fifteen annual scholarships to area youth for the comprehensive study of music history and theory, as well as private lessons.


In addition to the presenting program, the Jorgensen staff works closely with Student Activities, campus cultural centers and academic departments, producing events and presentations that are topical, and which enhance the quality of the college experience at the University of Connecticut.

Jorgensen enjoys significant private financial support from members of the University and surrounding communities. With the Jorgensen CoStars, our active patron volunteer organization, and other fundraising initiatives like the Jorgensen Circle of Friends annual campaign, 88 Keys to Success, Seat Naming Campaign, and the Jorgensen Legacy Circle, Jorgensen provides opportunities for individuals who understand the value of the arts in Connecticut to support the arts at Jorgensen and the University in meaningful and important ways.
Categories:
Activities & Entertainment, Music/Drama