Business Directory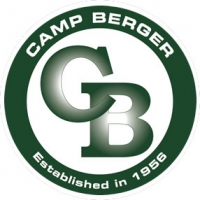 Camp Berger
134 Wahnee Road
P.O. Box 181
Winchester Center, CT 06094
(203) 565-1724 off season (860) 379-3558 in season
Visit Website
Camp Berger

Camp Berger is located on scenic Park Pond in Winchester Center, Connecticut, Camp Berger is extremely unique. The counselor to camper ratio in a cabin is 2:10, with a limited capacity of 120 campers per session.When campers arrive, they are integrated into the Camp Berger family atmosphere and leave camp having learned leadership skills, how to make new friends and keep old ones, respect for themselves and most importantly, how to have fun while being safe.
Whether your child is a first-time camper or an experienced camper, with our mature, caring staff, special events, great activities and daily program, your child is guaranteed a summer to remember.
Each week at Camp Berger is based on a theme created and organized by the counselors. Some of the favorite weeks include: Olympic Week, Super Hero Week, Shipwrecked Week and many more.
Campers are given the opportunity to sample a large variety of programs or to concentrate on programs of special interest.
The daily program consists of four main program periods that allow campers to participate and receive instruction in such areas as:
sailingcanoeingfishingrowingarcheryfunyackingsportsrocketryarts and craftsdramaticsswimmingnatureand more
Special event programs offered throughout the summer include:
dancingmusiccampcraftand more
The program is designed to give campers a chance to select and participate in programs of their choice away from the pressures of highly organized and strictly scheduled activities.
A balanced program is offered with both individual and group participation.
Categories:
Activities & Entertainment, Educational & Enrichment Programs, Summer Camps